Camp Boundless takes over Catalyst Ranch for a second go-around of its flagship Camp Boundless All-Day Urban Camp!
PACK YOUR BAGS FOR CAMP BOUNDLESS!
Are you more than ready for a break from the winter doldrums?
Then Camp Boundless All-Day Urban Camp is just the ticket to a magical getaway in the cheerful urban forest of Catalyst Ranch in the West Loop in Chicago! We'll stow away the digital devices into their little sleeping bags and let them take a nice day-long nap while we frolic, play games, learn some new highly unnecessary skills and make new bosom buddies.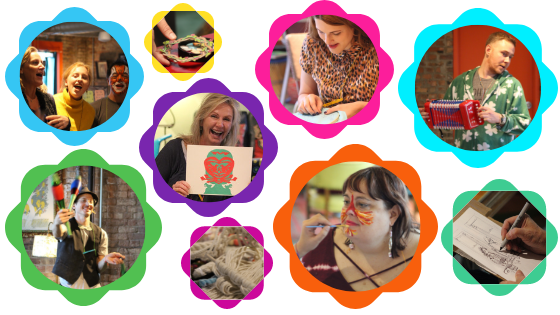 CAMP BOUNDLESS ALL-DAY URBAN CAMP IS UNLIKE ANY EXPERIENCE YOU'VE HAD SINCE YOU WERE A KID!
Arrive Saturday morning ready for action. We'll start with some calisthenics (it's camp, it's required!) to get warmed up, play a get to know you game and then send everyone to Round 1 of Play Sessions where you'll get to choose from an assortment of activities:
Movement
Scientific
Writing
Crafting
Musical
Imaginary
Culinary
Then it's time for an All-Camp Game to get the blood flowing, followed by a delicious lunch and some free time. The afternoon is a couple more rounds of Play Sessions with a break for snacks in between, and then it's time to say farewell to your new friends.
For a peek at the Unwind & Unschedule, take a looky here: https://www.campboundless.com/playcamp2019schedule
WHAT'S INCLUDED?
Full Day of Activities with highly skilled instructors
All Supplies needed for activities
Breakfast, Lunch, Beverages & Snacks
For more information check out www.campboundless.com.